Making sense of investments.
We try to present to you with good general idea of what properties and business options are available in the Azores Islands for development. Most houses and properties are posted free on our website for Azorean residence only. We also work closely with other Estates Agents to negotiate the best prices on property too. Although the are not many Estate agents based in the Azores, we work in good relations with some here in the Azores and abroad. This results in us mostly servicing buyers from British, German, and Dutch, USA, Canadian and Swedes descent.
Most of the property sales are done by private sellers. We offer as service to assist foreigners and immigrates coming to the Azores to buy property or start a new life.
Blue Projects
Blue projects is a new concept in valuating your investment and making sense buying a holiday home.
We offer the following projection:
Sample:
Buy a land with ruin for 50 Euro or less
Renovated for 50 thousand Euro or less
Your selling value asset for 150 Euro thousand.
Create a rentable asset which has increase in value till you sell.
In short
50 000 + 50 000 = 150000
……yes 50% profit.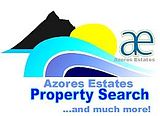 Where are we?
Your Azores Map Connection
Azores Estates Review
We are having luck draw every Autumn for one lucky winner to visit the Azores Free to central group!,Winners with be announced in the May 2012 .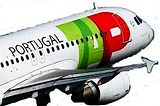 Win a free air
ticket to the Azores!
Bookings codes
Horta or Pico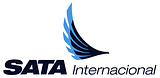 Webcams below
Faster upload click below!
Keep this site free!
Donate below.....
We accept bit-coin & Lite-coin
Bit-coin:
1GCVJXqFsCH4Q1cfNwuxzUD765j1YL6o1v
Lite-coin
LhXeHSPR9oBa82oNru4mwyFhg243tQ6Jgt
* quickly
* competently
* We have the references
* uncomplicated
* permanent
* We are on site.
This e-mail address is being protected from spam bots, you need JavaScript enabled to view it Contact us here!This e-mail address is being protected from spam bots, you need JavaScript enabled to view it This e-mail address is being protected from spam bots, you need JavaScript enabled to view it
Call now direct on Skype free